Frank Sinatra Starkey Hearing Foundation Celebrity Tourney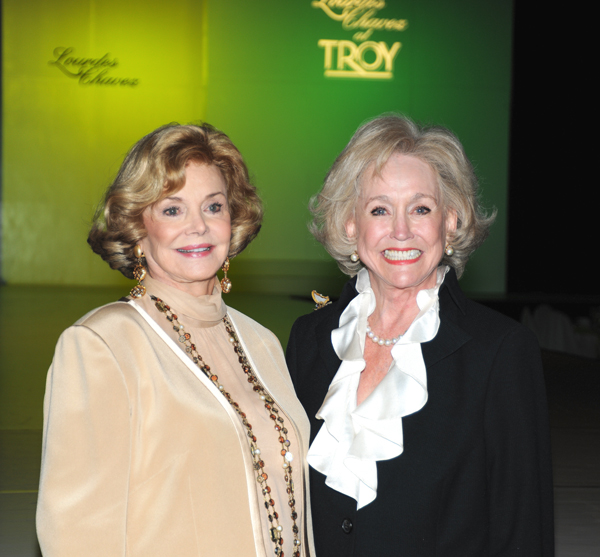 A highlight of the Sinatra each year is the ladies and non-golfers luncheon and fashion show. This year it was by Troy on El Paseo and featured the designs of Lourdes Chavez.
Pictured at the luncheon are Barbara Sinatra (L) and Nelda Linsk, Chairman of the luncheon for all 22 years of the Sinatra.
The event this year was held at the Fantasy Springs Resort with golf played on the Eagle Falls Golf Course at the resort.
The fun began on Thursday (February 18) with registration and an evening pairings party at the Fantasy Springs Resort. Entertainer was the fabulous Gary Mule Deer who gave one of his best all time performances. The audience never stopped laughing.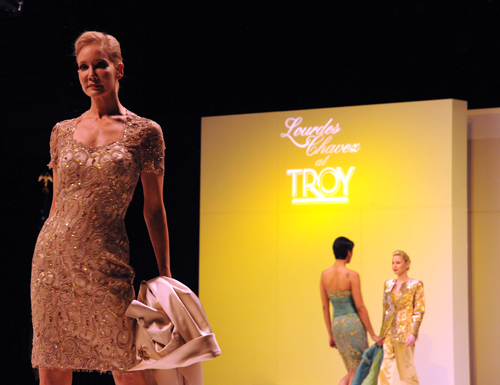 The Starkey Hearing Foundation is he "Global Leader in the Gift of Hearing". They have delivered more than 50,000 hearing aids to children in need in 86 countries at no charge.
The Starkey Hearing Foundation returned this year for the second year as the title sponsor of the Sinatra. The new home for the golf tournament and all of the parties was Fantasy Springs Resort.
The meals at the parings party on Thursday night as well as the Friday night dinner and the Saturday night Gale was outstanding.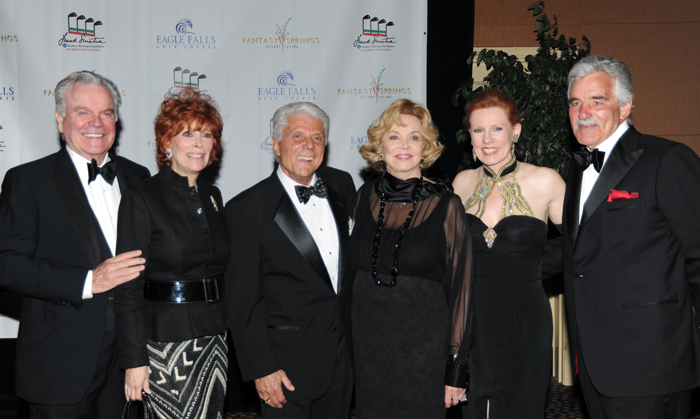 Celebrities at the Sinatra Gala included (L to R), Actor Robert Wagner, actress Jill St. John, (Mrs. Robert Wagner, entertainer Frankie Randall, Mrs. Barbara Sinatra, Melinda Read, host of the popular "Talk of the Desert" television program, and actor Dennis Farina.
Photos by Tom Read, Palm Springs News Bureau.