Palm Springs News Bureau
The Desert Symphony Holiday Spectacular - December 11, 2009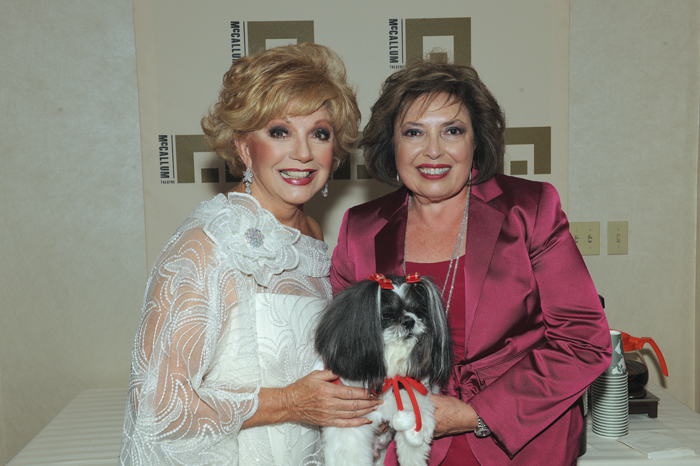 Actress Ruta Lee and Nancy Tapick, President of the Desert Symphony with Symphony Sammy at the Holiday Spectacular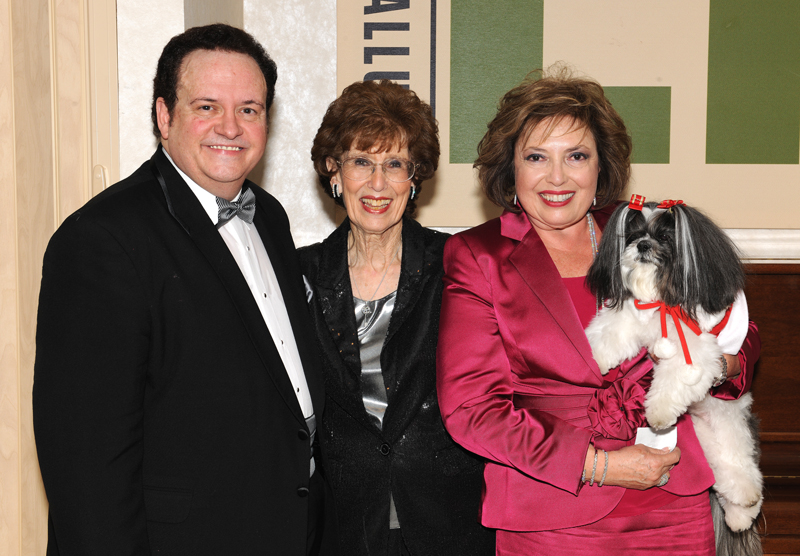 The Palm Desert High School Chamber Singers performed with the Desert Symphony three favorites, The Season of Joy, Carol of the Bells, and We Need A Little Christmas.
Compositions of Leroy Anderson's were a highlight of the Holiday Spectacular and included Bugler's Holiday, Sleigh Ride, and A Christmas Festival.
The holiday event concluded with March of the Toys and White Christmas sung by Ruta Lee with help from the packed audience.
This was one of the finest symphony presentations every heard in the desert. The Christmas season was enhanced by attendance at the Desert Symphony's Holiday Spectacular.
Conductor Thomas E. Hartley, Marilyn Benachowski, Symphony President Nancy Tapick and Symphony Sammy